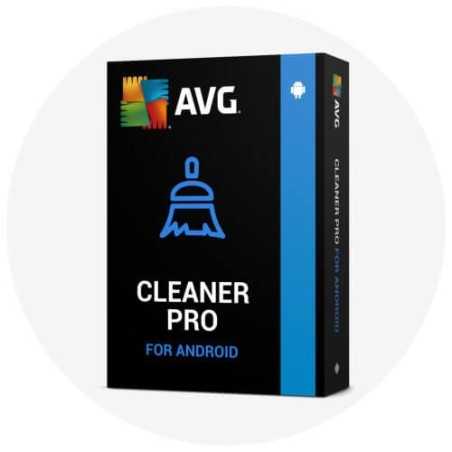  
AVG CLEANER PRO 1 ANDROID 3 YEARS
Secure and Fast Payments
Only E-Mail Shipping
100% Original and Guaranteed Licenses
Professional Technical Assistance
AVG Cleaner for Android
Get more space, speed, & battery life
for your phone or Tablet
Enjoy more space, speed, & battery life
to ensure your phone or tablet is always there for you
Easier to use
Free up space
Clean your photos
Extend battery life
Stop resource hogs
Set & forget
Our new design makes cleaning even faster
Just click the "Quick clean" button for a simple, one-page summary of obsolete files, hidden junk, bad photos, battery-sapping apps, and more. From there, cleaning out junk takes seconds.
Clean up your photos
Automatically find your bad & similar pics
Quickly see which of your photos are bad, blurry, poorly lit, or nearly identical. Then delete as many as you'd like to tidy up your gallery and save space.
If AVG Cleaner isn't sure about some photos, it will ask you to review them. And the best part? The more you use it, the more it learns, and the better future scans will be.
Free up space
for more of the apps & media you love
Quickly remove hidden clutter like unused apps, screenshots, large junk files, and more to free up space for the apps, photos, and music you really love.
Extend battery life
to help get through the day on one charge
Turn off your phone's more battery-hungry features with a single tap, or go PRO to have your phone automatically switch on or off settings as needed.
Stop resource hogs
Quickly see all of your out-of-control apps
Easily see which apps are draining your battery, storage, and mobile data the most. Then decide which are worth keeping, and tap to remove the rest.
Set & forget
Automatic Cleaning will do the rest
You decide exactly what to clean and how often. Just turn on the Automatic Cleaning (PRO only) feature and AVG Cleaner will automatically find the clutter for you then remove it based on your own preferences.
AVG Cleaner for Android
Get more space, speed, & battery life
for your phone or tablet
2 other products in the same category: