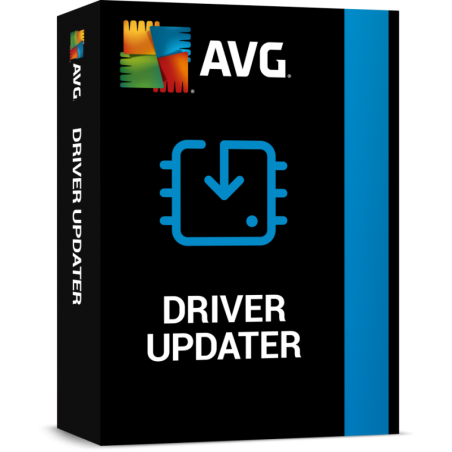  
AVG DRIVER UPDATER 1 PC 1 YEAR
Secure and Fast Payments
Only E-Mail Shipping
100% Original and Guaranteed Licenses
Professional Technical Assistance
AVG Driver Updater
Update your drivers to keep your PC and its accessories, like audio, video, and Wi-Fi connectivity, running smoothly.
Access our database of over 30 million drivers and enjoy:
Fewer crashes and freezes
Faster browsing and downloading
Richer audio and sharper graphics
Fewer PC and hardware problems
Protection from vulnerable drivers
What's a driver updater?
Drivers help your PC's operating system communicate with your hardware devices (e.g., printers, cameras, sound/graphics cards, etc.), so you can make sure they function and work properly.
Using a driver updater is an easy and convenient way to update old drivers without having to manually install them one by one.
Why do I need to update my drivers?
Vulnerable drivers are a significant security risk
Reduces freezing & crashing
Keep your PC running smoothly
Let AVG Driver Updater auto-scan your whole computer for outdated, missing, or corrupt drivers.
No need to update drivers manually
Automatically scan, install, and update drivers you need, in real time.
Use the driver versions that work best for you
Have the option to restore previous drivers if they performed more smoothly.
Protect your PC from vulnerable drivers
Make sure that outdated drivers don't become a security risk. Identify and solve driver problems quickly.
Improve your PC security by updating drivers regularly
Quickly scan and find outdated drivers that could leave you vulnerable to online threats.
Use guaranteed malware-free drivers
Have peace of mind knowing that your updated drivers are pre-checked, secure, and safe.
Speeds up browsing & downloading
Reduce freezing and crashing
Faulty and outdated drivers are the top cause of crashes, freezes, and bluescreens.
Get maximum PC stability by using the latest drivers
Install the correct, most up-to-date drivers with just a few clicks.
Find which drivers are causing problems
Automatically scan for broken drivers, so you can fix bugs and solve driver issues quickly and easily.
Improve your audio, video, and streaming quality
Solve problems with sound, video, and connectivity issues —once and for all.
Experience richer sound and sharper graphics
Use the latest audio and graphics drivers to help give you a smoother gaming and streaming experience.
Speed up browsing and downloading
Using the latest drivers will boost your PC performance and help solve Wi-Fi connectivity problems.
Easily install drivers from over 1,300 trusted brands
Every single driver in our database comes from a trusted brand. We also pre-scan all drivers for viruses, so you know they're always malware-free and up to date.
5 other products in the same category: