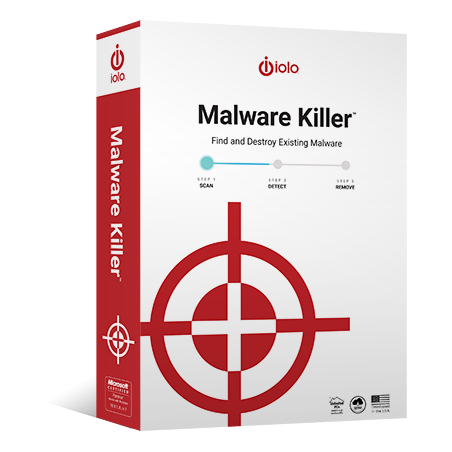  
IOLO MALWARE KILLER 5 PC 1 YEAR
Find and Destroy Existing Malware
Secure and Fast Payments
Only E-Mail Shipping
100% Original and Guaranteed Licenses
Professional Technical Assistance
Malware Killer™
Find and Destroy Existing Malware
On-demand malware discovery and removal
Safely analyzes suspicious files with proprietary technology
Features a carefully developed threat-detection algorithm
Continually adds to a vast "reputation database"
Deploys artificial intelligence to discover the newest threats
Can even detect previously unknown threats
Features
Your AV protection is like the pest traps that keep invaders out. Malware Killer is a visit from the Exterminator.
Removes On Demand
Malware Killer is the nuclear option to find and remove dangerous malware from already-infected computers.
Finds Latest Threats
Eradicates the latest types of malware, often including previously unknown threats.
Self-Updating
Advanced machine learning continually improves ability to spot new outbreaks.
Fast Detection Time
Monitors for suspicious behavior to act fast, stopping threats other AVs miss.