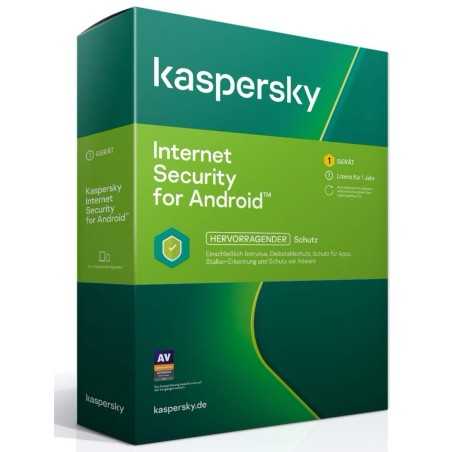  
KASPERSKY INTERNET SECURITY ANDROID X1 1 YEAR EX-BOX
Secure and Fast Payments
Only E-Mail Shipping
100% Original and Guaranteed Licenses
Professional Technical Assistance
There's a lot of your life stored inside your phones & tablets – so you need mobile security that helps to keep it all safe.
That's why our premium protection helps you to protect your mobile life… and protect the sensitive personal information stored on your devices – even if your phone or tablet is lost or stolen.
Protects against viruses & dangerous links
Protects confidential data in your devices
Award-winning security
Our powerful mobile antivirus and mobile security technologies help protect against threats – by automatically scanning apps & files and warning about suspicious websites.
Privacy protection
Our App Lock feature lets you create a secret code to access apps so it's easy to protect the ones you want. Plus if your device is lost or stolen, our technology helps you block it and find it, as well as wipe sensitive data.
Security that performs
You want your phones & tablets to perform as they're designed to – and so do we. That's why our security works 'behind the scenes', without any fuss.
Easy to use
It's simple to manage your security – from anywhere you can get online… even via an Android Wear device.
General requirements
Internet connection required – for product activation & updates and for access to some features
Smartphones & tablets
Android™ 4.2 – 9.0
Minimum screen resolution: 320 x 480
Product functionality may currently be limited on certain devices. Please visit support.kaspersky.com for more details.
5 other products in the same category: