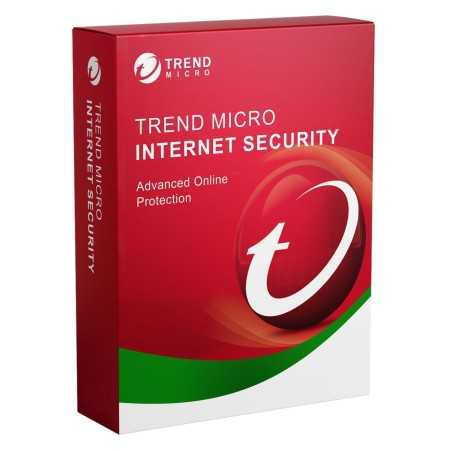  
TREND MICRO INTERNET SECURITY 1 PC 2 YEARS
Award-winning protection for your digital world
Secure and Fast Payments
Only E-Mail Shipping
100% Original and Guaranteed Licenses
Professional Technical Assistance
Internet Security
Advanced online protection
Award-winning protection for your digital world
Trend Micro PayGuard
Protects against email fraud
Advanced machine learning
Protects against ransomware
Block web threats
Protect yourself from ransomware and other Internet dangers.
Protect your emails
Keep rogue programs out of your inbox.
Protect your privacy
Block dangerous websites that can steal your personal data.
Optimize performance
Troubleshoot common problems and get everything up and running at top speed.
Protect your children
Allow children to explore the web safely, with restrictions on both time and content.
Avoid fraud and scams
Avoid phishing emails.
Real-time protection, all the time
Cybercrime doesn't rest, and neither should your defenses. Protect your PC with 24/7 protection against ransomware, privacy invasions, and online fraud.
Ready for Windows 11? we are
Trend Micro Internet Security is fully compatible with Windows 11 so you can shop, play, and socialize online with the confidence that you and your devices are protected by world-class protection against the latest malware, fraud, and scams.
Socialize safely
Share what you want with the right people on your favorite social networks. Trend Micro can optimize your privacy settings for Facebook, Twitter, LinkedIn, and more to keep unwanted strangers out.
System Requirements
Microsoft® Windows® 10 (Windows 10S and ARM processors out of support period).
Microsoft® Windows® 11
3 other products in the same category: